2022 was a wonderful year for us. We're a relatively new company, and, in our experience, years fly by with increasing momentum. For now, while time is still flying, there's still that sense of newness to it. We can still look back and vividly remember the beginning.
Here we are almost halfway through 2023, so we thought we'd pause for a moment and take a look back at 2022. To do so, we asked a few of our partners for their insight. They were more than happy to share their challenges, surprises, and successes.
Growing Outward, Growing Inward
If 2022 had a theme, it would probably be "construction management." JP Kelly, Construction Principal, did a lot to spearhead that effort. "We were able to help our clients in ways beyond just the scope of our work. In engineering and construction, it's not just about getting the job done. It's about doing it right the first time and doing it so well that you create sustainable and long-term solutions for clients."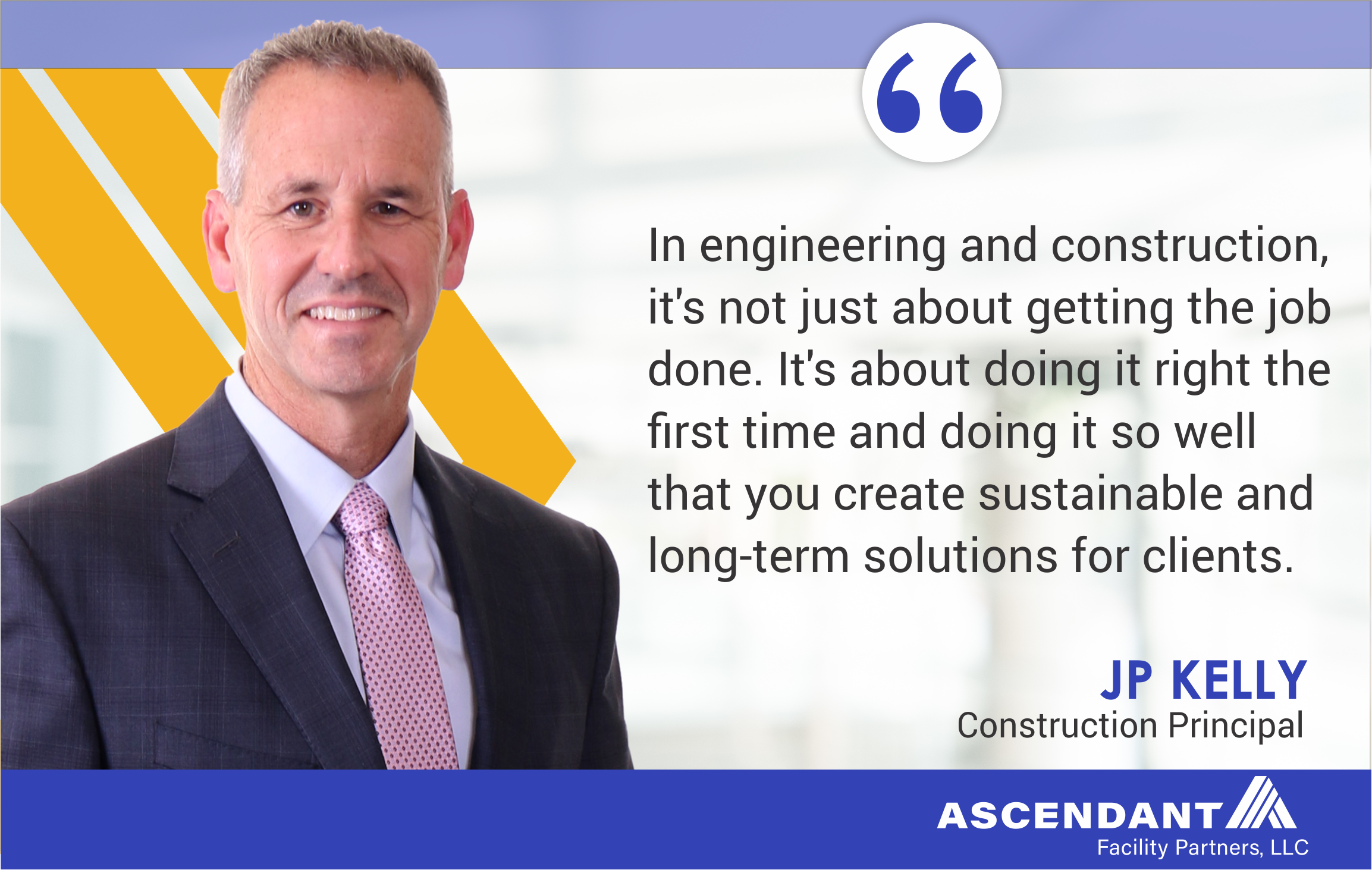 In 2022 we were challenged with adapting to client needs and coming up with solutions that were tailored to those needs. Not everything is cut-and-dry, and engineers are at their best when they reimagine the solution, so to speak.
Most of all, we grew as a partners to those we serve. We don't just have clients—we have a clear stake in the facilities we work with.
Growing a business isn't as simple as expanding outward—much of the work is inward. You must shore up the walls to ensure you can support the evolution of your business. That is precisely why we work to learn, cultivate, and advocate for the continued learning of our team, and find organic ways to expand our reach and capabilities.
"Being engineer-led, we always had engineering and conservation measures understood," adds Baccus Oliver, Design Principal. "2022 was an experiment in the growth of our construction management efforts.  Thanks to the leadership of JP, we have come a long way in one short year.  Russ Litsinger, Managing Principal, offers our clients comprehensive construction management, which is a much-needed and collaborative service that makes our guaranteed energy savings model even more effective."
Being Client-Forward Works Wonders
"I'll be honest," explains Mark Workman, Business Development Principal. "We went into this venture with the idea that being client-focused would be the best motivator of success, and I'm not surprised that it worked in 2022, and I think it'll continue to work.
When you are a source of value to your clients and not just a means to an end, then you create lasting relationships that benefit everyone involved. That's our goal here at AFP—we're invested in everyone that is impacted by our work."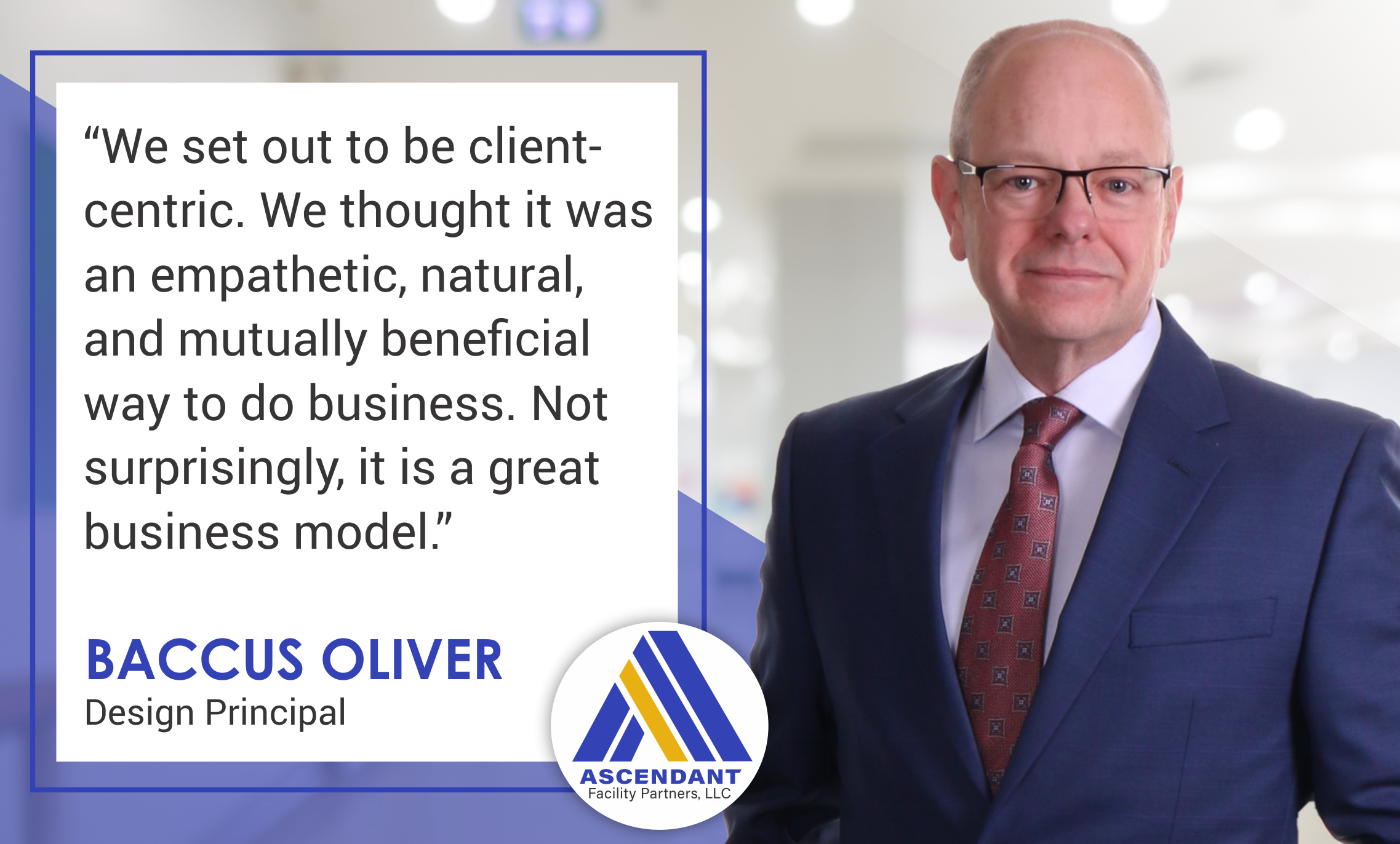 Baccus agrees. "We set out to be client-centric. We thought it was an empathetic, natural, and mutually beneficial way to do business. Not surprisingly, it is a great business model."
JP adds that thanks to our focus on client communication, we were able to navigate the challenges many industries faced in 2022. "AFP and our partners were able to navigate the extreme challenges of supply chain disruption, specifically HVAC equipment deliveries, without any impacts to our client's operations.  We did so by being communicative, flexible, and forward-thinking in sequencing and executing the work. All milestones were hit in the face of disruptions that were causing delays all around us."
Leadership "Stepped Up"
Mark has always liked to lead by example. AFP prides itself on a leadership team that puts its money where its mouth is. "I knew our formula for success was relatively simple on paper. The hard part was putting in the effort to execute it.
We were able to help cultivate a sense of accountability among our ranks. Most importantly, we watched as other partners and employees pitched in and rolled up our sleeves at various key times to ensure success. From the get-go, we wanted everyone to know that we are in this together. We share our failures as well as our successes, and we learn from all of them."
As you know, being in business is very dynamic (to say the least), so I was always impressed and grateful as each one of my partners was always stepping up to the challenge without hesitation."
More, More, & More
We could get real fancy here in our conclusion. We could give you a comprehensive strategy for the continued evolution of our business. However, what we learned, most of all, in 2022 was that what we are doing works. We simply want to do more of it.
Baccus sees our reach extending in ways that help everyone. "I want to see growth in exciting places—places I'm not even anticipating. Most of all, I want our work to continue to grow the quality of life found in our communities. Lastly, I want to see our employees evolve as a result of it all."
JP anticipates the growth of our reputation. "Let's build on our successes. Our reputation already precedes us. Let's continue to be proud of that and cultivate it. I'm interested in the story we're telling—the people we're helping, the challenges we take on—it's all exciting to me."
Mark keeps it simple. "Community and clients. When we focus on those two ideas, we can't help but grow to accommodate such giant, never-ending ideas. There is no end to the people we can help, and there's no limit to the good we can do."